2018-2019 University Catalog
[ARCHIVED CATALOG]
Rush Medical College
---
---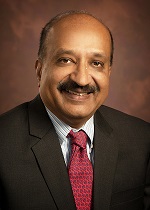 As a student at Rush, you have joined a historic institution that has contributed greatly to the development of medicine and health care. Rush is a caring institution that serves the needs of patients, students, faculty, staff and our community. Rush is committed to excellence in all that it does. 
Chartered in 1837, Rush Medical College has been a part of the Chicago landscape longer than any other health care institution. Times have changed since then, and medicine and health care have evolved. However, Rush's best traditions continue: hands-on learning, an unparalleled commitment to community service and experiences supported by outstanding role models. Rush Medical College is a family of more than 2,600 faculty and staff, 515 medical students and 678 residents and fellows. 
Rush has produced skilled leaders in medicine and science, including thousands of excellent physicians. Explore the Rush University and Rush University Medical Center websites to discover the myriad of opportunities that Rush Medical College offers in medical education, clinical care and biomedical research. Please let us know if we can help you in any way.
K. Ranga Rama Krishnan, MB, ChB
The Henry P. Russe, MD, Dean of Rush Medical College
Rush Medical College Mission
Through a supportive and dynamic learning community, Rush Medical College nurtures the development of empathic, proficient physicians dedicated to continuous learning, innovation and excellence in clinical practice, education, research and service.
Rush Medical College will be the global leader in student-centered, future-oriented medical education. 
Rush Medical College Program Objectives
The program objectives are key tasks that students will achieve by the time of graduation.  They represent RMC's commitment to our students, and are written as task statements deemed critical to a successful physician. The course and session objectives ultimately serve the program objectives and they are used to develop curriculum and assessments.  Program objectives are grouped under eight roles which include:
Practitioner:
Apply medical knowledge, clinical skills, and professional values in their provision of high-quality care. Collect and interpret information, make clinical decisions, and carry out diagnostic and therapeutic interventions. 
Gather histories and perform physical examinations.
Develop and prioritizedifferential diagnoses.
Recommend and interpret a core set of diagnostic and screening tests.
Obtain informed consent for tests and procedures.
Perform general procedures including basic life support and phlebotomy.
Follow up on and reassess diagnostic tests and management plans with patients.
Recognize patients requiring urgent or emergent care, and seek help while initiating evaluation and management.
Develop and implement management plans.
Compose and discuss orders and prescriptions.
Document clinical encounters in the patient record.
Give oral presentations of clinical encounters.
Scholar:
Demonstrate a lifelong commitment to continually enhancing practice.  Seek out and use scientific evidence to inform decision-making. Implement an active, planned approach to fill gaps in knowledge, skills, and attitudes required to deliver care with the potential to contribute to original research.
Form clinical questions; retrieve and appraise evidence leveraging information technology to advance patient care.
Develop a self-improvement plan to bridge gaps in knowledge, skills, and attitudes.
Educator: 
Educate peers, patients and families, the public, colleagues, and other healthcare professionals using methods appropriate for each audience. 
Conduct an educational activity.
Educate and counsel patients and their families.
Communicator:
Form strong therapeutic alliances with patients and their families by finding common ground, sharing information, and managing care with the patient's needs, values and preferences in mind.
Conduct patient encounters demonstrating core communication skills including active listening and empathic reflection.
Tailor management plans to patient perspectives, needs, and expectations.
Collaborator:
Pursue common goals with other professionals in the healthcare environment and community through relationships based on trust, respect, willingness to learn from others, and effective communication.
Give and receive patient handoffs to transition care responsibility.
Coordinate care by consulting with and making referrals to other healthcare providers.
Participate on intra-and interprofessional teams to promote patient-centered care
Advocate:
Develop partnerships with patients and families to navigate the health care system to improve individual health outcomes.  Promote public good by raising awareness of important health issues including disease prevention, health promotion, health protection, and health equity.
Identify individual patient barriers to care and enlist healthcare resources to address them.
Screen, counsel, and treat patients using principles of preventive medicine.
Provide care for underserved and at risk patient populations using principles of service learning.
Professional:
Demonstrate a commitment to ethical practice, high personal standards of behavior, accountability to the profession, ongoing professional development, and maintenance of personal well-being.
Self-assess values and behavior and take responsibility for continuous professional development.
Provide patient care in a respectful manner with patients of differing backgrounds, characteristics, and beliefs, even when in conflict with one's own.
Engage in self-monitoring and implement a personal wellness plan.
Prioritize and balance patient needs with those of self and the public.
Exemplify integrity and ethical behavior when representing Rush Medical College and the medical profession.
Leader: 
Engage others to implement high-quality and innovative health care practices.
Assess the performance of others and provide constructive feedback.
Organize and manage a team to enhance success.
Report individual and system error and design an intervention for improvement.
Rush Medical College Matriculation Requirements
Required Criminal Background Check
As a medical school located in Illinois, Rush Medical College will enforce the Medical School Matriculant Criminal History Records Check Act, which states the following: a medical school located in Illinois must require that each matriculant submit to a fingerprint-based criminal history records check for violent felony convictions and any adjudication of the matriculant as a sex offender conducted by the Department of State Police and the Federal Bureau of Investigation as part of the medical school admissions process.
Each year beginning Jan. 1, an applicant screening provider will procure a background check on applicants at the point of their first acceptance. Upon completion of this process, the report procured during the process will be released to Rush Medical College.
Required Drug Screening
In preparation for clinical rotations at John H. Stroger, Jr. Hospital of Cook County, all Rush Medical College students are required to submit a urine sample under conditions arranged by Rush Medical College for a drug screening (effective with the first-year class entering in 2015). First-year students will be tested during orientation through a process coordinated by the Student Health Service (Lifetime Medical Associates). Upon completion of the testing process, a report will be released to Rush Medical College.
A positive result from the criminal background check, the sex offender assessment and/or the drug screen will result in the applicant's file being presented to the Committee on Student Evaluation and Promotion, or COSEP, for review and action. If the COSEP verifies there is a positive result on the criminal background check, the sex offender assessment and/or the drug screen, Rush Medical College may rescind the student's acceptance.
Rush Medical College Diversity and Inclusion Statement
Rush Medical College embraces the Rush University Medical Center (RUMC) Diversity Leadership Council vision for diversity and the American Association of Medical Colleges' commitment to increasing diversity in medical schools. Recognizing that diversity and inclusion enhance the medical education environment and ultimately the overall health of our community, Rush Medical College seeks to create and support an environment in which faculty, staff and medical students combine their differing backgrounds, diverse perspectives and unique skills as they work with peers to solve problems, enhance their ability to work with patients and develop new, effective ways to manage health, conduct research and deliver care.
Rush Medical College strives to enroll a highly qualified and richly diverse student body through holistic review and individual consideration of the potential contributions that applicants with different backgrounds, cultures, perspectives, races, ethnicities, characteristics and personal experiences would make to the educational experience of all students and to the school's cultural, social and learning environment. Rush Medical College seeks to attain a learning environment that better reflects its community through increased representation of groups that are underrepresented in medicine in Rush Medical College's surrounding communities. Along with remaining committed to applicants from backgrounds traditionally underrepresented in medicine, Rush Medical College considers diversity in economic, geographic, gender, age, sexual orientation, racial and ethnic backgrounds as important factors in not only creating a diverse community but also influencing an applicant's potential to succeed as a physician in our rapidly changing and diverse society.
To this end, the Rush Medical College Committee on Admissions annually identifies factors for consideration in building a diverse student body. Further, Rush Medical College's Faculty Council, utilizing information provided by the Committee on Admissions and other data, is committed to implementing programs and initiatives designed to meet these stated diversity goals.
Fulfillment of the Requirements for the MD Degree
Rush Medical College offers an undifferentiated MD degree affirming the general knowledge and skills to function in a broad variety of clinical situations and the capacity to enter residency training and qualify for medical licensure.
A candidate for the MD degree must have abilities and skills in six areas: observation, communication, motor, intellectual (conceptual, integrative and quantitative), behavioral and social, and demonstrate ethics and professionalism.
Essential abilities and characteristics required for completion of the MD degree consist of certain minimum physical and cognitive abilities and emotional characteristics to assure that candidates for admission, promotion and graduation are able to complete the entire course of study and participate fully in all aspects of medical training, with or without reasonable accommodation.
Rush University is committed to diversity and to attracting and educating students who will make the population of health care professionals representative of the national population.
Our I CARE core values - innovation, collaboration, accountability, respect and excellence - translate into our work with all students, including those with disabilities. Rush actively collaborates with students to develop innovative ways to ensure accessibility and creates a respectful accountable culture through our confidential and specialized disability support. Rush is committed to excellence in accessibility. We encourage students with disabilities to disclose and seek accommodations.
Technical (Non-Academic) Standards
Observation: Students should be able to obtain information from demonstrations and experiments in the basic sciences. Students should be able to assess a patient and evaluate findings accurately. These skills require the use of vision, hearing and touch, or the functional equivalent.
Communication: Students should be able to communicate with patients in order to elicit information, detect changes in mood and activity, and to establish a therapeutic relationship. Students should be able to communicate via English effectively and sensitively with patients and all members of the health care team both in person and in writing.
Motor: Students should, after a reasonable period of time, possess the capacity to perform a physical examination and perform diagnostic maneuvers. Students should be able to execute some motor movements required to provide general care to patients and provide or direct the provision of emergency treatment of patients. Such actions require some coordination of both gross and fine muscular movements balance and equilibrium.
Intellectual, conceptual, integrative and quantitative abilities: Students should be able to assimilate detailed and complex information presented in both didactic and clinical coursework, and engage in problem solving. Students are expected to possess the ability to measure, calculate, reason, analyze, synthesize and transmit information. In addition, students should be able to comprehend three-dimensional relationships and to understand the spatial relationships of structures and to adapt to different learning environments and modalities.
Behavioral and social abilities: Students should possess the emotional health required for full utilization of their intellectual abilities, the exercise of good judgment, the prompt completion of all responsibilities attendant to the diagnosis and care of patients, and the development of mature, sensitive and effective relationships with patients, fellow students, faculty and staff. Students should be able to tolerate physically taxing workloads and to function effectively under stress. They should be able to adapt to changing environments, to display flexibility and learn to function in the face of uncertainties inherent in the clinical problems of many patients. Compassion, integrity, concern for others, interpersonal skills, professionalism, interest and motivation are all personal qualities that are expected during the education processes.
Ethics and professionalism: Students should maintain and display ethical and moral behaviors commensurate with the role of a physician in all interactions with patients, faculty, staff, students and the public. The student is expected to understand the legal and ethical aspects of the practice of medicine and function within the law and ethical standards of the medical profession.
The technical standards delineated above must be met with or without accommodation. Students who, after review of the technical standards, determine they require reasonable accommodation to fully engage in the program should contact the Office of Student Disability Services to confidentially discuss their accommodations needs. Given the clinical nature of our programs, time may be needed to create and implement the accommodations. Accommodations are never retroactive; therefore, timely requests are essential and encouraged. Contact the Office of Student Disability Services to learn more about accommodations at Rush University:

Marie Ferro-Lusk, MBA, MSW, LSW
Manager, Office of Student Disability Services
Rush University
600 S. Paulina St., Suite440
Chicago, IL 60612     
(773) 942-5237
Marie_S_Ferro-Lusk@rush.edu
Graduation Requirements
The following are prerequisites to the granting of the Doctor of Medicine, or MD, degree by Rush University for students graduating in 2022. Each student's progress in each year of the Rush Medical College curriculum will be evaluated by the Committee on Student Evaluation and Promotion, or COSEP.
Successful completion of the first and second year curricula in accordance with the COSEP Policies and Procedures
Pass the United States Medical Licensing Examination, or USMLE, Step 1 per the dates set by the Office of Medical Student Programs, or OMSP, guidelines
Pass USMLE Step 2 Clinical Knowledge (CK) and Clinical Skills (CS) per the dates set by the OMSP guidelines
Attend and complete the Clinical Resources and Skills for the Hospital, or CRASH, course prior to beginning the third year
Pass all required third-year core clerkships
Pass all required fourth-year clerkships
Pass all fourth-year electives
Be scheduled for completion of all elective clerkship requirements by the beginning of the second term of the student's fourth year in order to graduate in the next calendar year
Successfully complete the capstone project
Successfully complete the Rush Medical College Service Learning requirement
Successfully complete all additional weeks of instruction required by the COSEP depending upon the progress made by the student
Attain the level of achievement required by the COSEP for the degree of MD within 60 months from matriculation
Graduation Requirements and the National Resident Matching Program
The OMSP will immediately notify future residency program directors when a student who has matched will not complete graduation requirements by their graduation date. If the inability to graduate is determined prior to the match, the student and the OMSP must immediately notify the National Resident Matching Program that the student is withdrawing from the match. The student must notify all of the programs to which they applied that they are withdrawing from the match.
Doctor of Medicine
---
Academic Policies
---
The Committee on Student Evaluation and Promotion's Policy and Procedures contains detailed academic policies for Rush Medical College students. Please refer to that document for anything not detailed in this catalog.
Curriculum Note: Third and Fourth Years
---
The curricula of the third and fourth years provide students with additional training in clinical skills, diagnosis and patient management in a variety of patient care settings.
Prior to the start of the third year, students participate in the Clinical Resources and Skills for the Hospital (CRASH) course, which Is an intensive review of clinical skills.
Clinical experiences primarily take place at Rush University Medical Center and the John H. Stroger, Jr. Hospital of Cook County. Students request a schedule of the third year required clerkships and electives through a lottery toward the end of the second year and request a schedule of the fourth year required clerkship, sub-internship, and electives through a lottery toward the end of the third year.
Family Medicine Leadership Program (FMLP)
---
The Family Medicine Leadership Program, or FMLP, gives students the opportunity to engage in enhanced primary care clinical training and experiences throughout their four years of education. Students in the FMLP will participate in a curriculum specifically geared toward the tenets of a career in family medicine, emphasizing the impacts of family and community on health, the role of interdisciplinary care, and the development of skills in leadership and scholarly pursuit.
A maximum of five students will be admitted per cohort. Students register for the pass/fail course FAM 705 for every term in which they are enrolled in the FMLP. Students who desire to change paths during medical school may opt out of the  FMLP.
Adviser Program
Incoming Rush Medical College students are assigned to one of five longitudinal advising academies comprised of M1-M4 students. Each academy is advised by four faculty advisers and six to eight peer advisers. Each faculty adviser acts as primary adviser for a defined group of students within their academy for all four years of the curriculum. They meet individually with students to establish a relationship and offer support and advice at critical junctures throughout medical school. 
Early on, advisers assist students with the transition to medical school. During the second and third years, the focus shifts to guidance regarding career exploration and professional development. In the fourth year, advisers support students throughout the residency application, interview and match processes.  Peer advisers are selected at the end of the M1 year, and they serve as peer advisers in their advising academy during their M2, M3 and M4 years. They provide essential advice from a student perspective to further support student success and well-being.  
Faculty and peer advisers also serve as professional role models and sounding boards, and are available to guide students to medical college resources and support services when needed. Additionally, each advisory academy meets on a regular basis for community-building and to discuss topics related to the curriculum, career planning and well-being.  The academies and individual cohorts within the academies also plan informal social activities throughout the year. 
Student Research Opportunities
Students are encouraged to pursue additional research experience beyond their work on their capstone projects. Research opportunities range from laboratory experiences in the biomedical sciences to clinical investigation and fieldwork in epidemiology, preventive medicine and primary care. Such research can be carried out during the summer between the first and second years or during the time allotted for elective experiences in the fourth year.
The Rush Medical College Summer Research Fellowship is offered on a competitive basis to students between the first and second years to work on research projects with Rush faculty in basic science, clinical research and community service arenas. Students accepted in the program are provided a paid position to work full-time during the summer before the second year on their research project. Many students continue on and participate in these projects after the summer.
First-year medical students have the opportunity to enroll in the elective course Introduction to Biomedical Research. This is a yearlong course consisting of lectures, journal club and one-on-one work with a faculty mentor to develop a research proposal.
Students who are interested in a more in-depth research experience may request a Leave of Absence from the Rush Medical College curriculum to pursue an MS or PhD degree.
Rush Medical College Committees
Committees exist within the structure of Rush Medical College to assure the appropriate involvement of faculty and students in the various activities of the college. Except for the Rush Medical College Student Council, each committee includes representation from both faculty and students.
Faculty Council
This committee is the senior representative body within Rush Medical College. The membership includes professors, associate professors, assistant professors, instructors or assistants and one student from each of the four classes, each chosen by vote of the corresponding constituency.
Committee on Admissions
Members of the Committee on Admissions, or CoA, are responsible for admissions to the Rush Medical College. The duties of the CoA members include but are not limited to setting the admissions criteria that will enhance academic excellence, interviewing candidates and selecting the applicants who will be offered acceptance to Rush Medical College.
Committee on Curriculum and Evaluation
This Committee on Curriculum and Evaluation, or CCE,  is responsible for the design, content and evaluation of the courses and curriculum. With the assistance of course directors, the CCE administers surveys to the students that evaluate course content, delivery and faculty performance.
Committee on Senior Faculty Appointments and Promotions (COSFAP)
The function of the Committee on Senior Faculty Appointments and Promotions, or COSFAP, is to review recommendations submitted by chairpersons for appointments or promotions of faculty members to academic ranks of indefinite terms in Rush Medical College. Recommendations for appointments or promotions are then submitted to the Office of the Dean for further action.
Committee on Student Evaluation and Promotion (COSEP)
The Committee on Student Evaluation and Promotion, or COSEP, is responsible for developing policies concerning student status, evaluation and promotion; reviewing the academic performance of Rush Medical College students; making recommendations to the Faculty Council and dean concerning promotion, graduation and dismissal of students; and determining requirements for remedial action for students who have failed medical college courses.
Programs
---